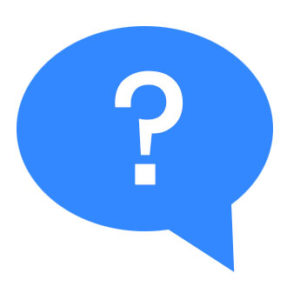 What is the FHA and why is FHA condo approval important. There is a misconception that the FHA lends money, WRONG. FHA actually insures a mortgage. They set a standard for a property to meet to qualify for FHA approval, making certain you are buying a better piece of real estate. FHA condo approval is really something that is a privilege and not one all condo complexes can attain. FHA condo approval means you have a better product or home. As of July 1, 2016 there were about 40 FHA approved condos in Houston proper; FHA condo approval can be confirmed on this website.
Another myth is that FHA condo approval is for low income buyers, not true; FHA insures loans all the way up to $800000 plus depending on the area; not exactly low income, huh? That being said, this should dispel the next myth, that Section 8 low income housing and FHA insured loans are related; NOT.
Last big myth, FHA insured loans did not cause the housing crisis; statistics show, FHA insured loans are not more likely to default. In reality programs such as sub-prime mortgages, interest only payment option, etc. were the culprits.
The Advantages
So what are the advantages to FHA condo approval? Increased buyer pool of approximately 60%. Imagine 60% more buyers available to purchase your property upon resale due to FHA condo approval! Most American buyers use FHA insured loans and that trend shows no indicator to change in the near future. Larger pool of buyers equates to a higher value for your condo and that FHA condo approval makes you look better in the market. Realtors bring their buyers to FHA approved communities first! The Texas Association of REALTORS claims all four major markets in Texas: Austin, Houston, San Antonio and Dallas saw increases in condo sales from January-May of 2016. The reason, young professional opting to buy condos; Houston's demographics show that these young professional ages 30 to 39 are the bulk of the population (source). FHA condo approval will give you a better chance at these educated buyers.
FHA condo approval means more owner occupied units; buyers are required to live in their newly purchased property as their own primary residence. Less investor ownership equals less renters in your community.Truth, owners with a vested interest are known to take better care of their property and provide for a more positive awareness and a safer community. FHA condo approval is looking better, right?
Resale incentives on FHA approved condos are unbelievable. FHA loans are assumable! Assumable at the same interest rate! With the low interest rates available, this is a plus not only you, but for future resale! Persons looking at a possible reverse mortgage scenario in the future, must have FHA approval as this type of mortgage requires an FHA approved property.
The Cons
This will be a short section, realistically there are not really cons to FHA condo approval. In fact, being FHA approved shows a much more conscious and fiscally responsible management by your board.
The How
Want more info on FHA condo approval, click on this link. There are many services available out there that will help you and your board with the process. Just because FHA condo approval was in place when your condo was built, does not mean it still meets the criteria today; before buying or listing check your status and eligibility. A list of FHA approved condos by location, name or status can be found at the link above.