High Rise & Condominium Association Management
High Rise Condos and Townhome Style Property Management Services.
The RISE Approach to High-Rise Condominium Management & Large-Scale Management
Experience luxury High-Rise Condominium Association Management that enhances your community experience. We provide expert guidance and operational execution to your Board of Directors. Our team,comprising facilities, Community Association, Hospitality, and Financial professionals, ensures your condominium community thrives, values improve, and the experience epitomizes first-class living.
At RISE, we believe communities become great when vision, planning, and execution are consistent over extended periods. Bringing out the greatness in communities requires more than just an idea; it requires a system that focuses on practices preceding great outcomes and a culture of service, hospitality, and disciplined execution in alignment with the Board of Directors' vision.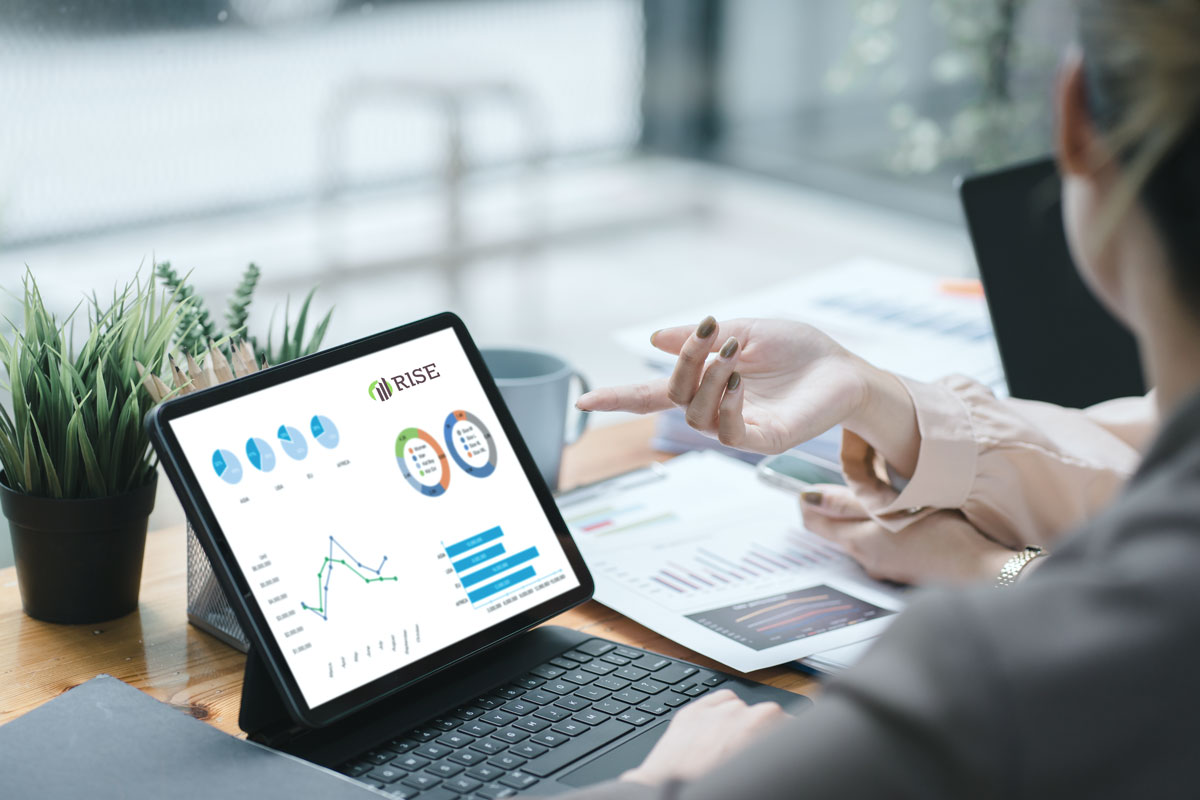 "You do not rise to the level of your goals. You fall to the level of your systems. Spend less time focusing on outcomes and more time focusing on the habits that precede the results."
– James Clear
Our distinct approach emphasizes two primary components:
The Right People & The Right Processes
Our people come from diverse backgrounds, including hospitality, finance, engineering, and accounting. They are united by our core values: Inspiring Attitudes, Honoring Commitments, Stewardship, Curiosity, Finding a Way, Ownership, Partnership, and Precision.
This unity is crucial for creating first-class experiences in our communities. Our team leaders strive to bring out the best in our teams, fostering an engaged workforce dedicated to serving the community. Pairing the right leaders with the right team members is the first step to helping a community thrive. Furthermore, we encourage a sense of pride and a touch of competitiveness, as teams aspire to win our Quarterly Elevate Honor, awarded to the best-in-class facility based on operational metrics and client satisfaction each quarter.
Running the operations of a first-class community is akin to running a luxury resort. First-class experiences emerge when the right people implement the right process. At RISE, we stand by the principle that what is measured gets managed. Our operating system revolves around gauging what's paramount to our communities and Boards of Directors:
The 6 Elements of the High RISE Operating System
Prepare
Emergencies can expose training gaps. "Prepare" is our method for guaranteeing that our teams and the Board are equipped for emergencies like water damage, fires, hurricanes, andfreezes.
Prevent
A system designed to prolong equipment life through inventory and maintenance, utilizing our proprietary software system.
Deploy
Our daily rhythm for team leaders to connect with team members, share priorities, inspire, collaborate, listen, and prep for execution.
Engage
With a focus on hospitality services, we infuse our frontline teams with comprehensive training, clear expectations, and ample resources, ensuring your community experience resonates with true hospitality.
Building Community Through Unique Experiences and Lifestyle Activities
Lifestyle services that go beyond aesthetics. We've curated community experiences fostering neighborly bonds, adding fun and enjoyment to your community.
Learn More
Audits and Drills:
From mock water loss to fire drills- our team looks for the weak spots so that we can build strength in our teams through emergency training and property audits. We train, test, inspect, audit and collaborate seamlessly to elevate your building operations.
Resident Front Desk and Experience Surveys:
We invite resident and guest feedback through surveys to ensure we're delivering top notch experiences every day. We incentivize our teams to create raving fans during each interaction.
Real-Time Facility Reporting:
Every maintenance request, work order, zone inspection, and task is logged and reported in a real-time scoreboard.
Weekly Management Reporting:
Keeping Boards informed every step of the way with our comprehensive weekly management reports.
Weekly Level 10 Reviews:
Our on-site team members are continuously supported. We provide organization-wide assistance and accountability through our weekly Level 10 Meetings, where progress is reviewed and key issues addressed.
Financial Experts to Help Build Sustainable Future
Long-Range Financial Planning
Collaborate with our financial mavens to tailor a plan that encompasses your wish list, necessities, and addresses your community's long-term infrastructure and financial needs.
GAAP Compliant Accounting
We have the sharpest accounting minds and processes in the industry to create true reporting and ease of access for boards and community members for all essential needs.
Facility Expertise to Keep Your Building Running
Building Engineering Team
Offering best practices, inspections, auditing, bid reviews, and resources for your Board of Directors and on-site team members.
Capital Improvement Project Management
Our team excels when projects arise, overseeing large-scale initiatives from the RFP to the punch list walk.
Get Our Free Long-Range Financial Planning Template
This is usually one of the first questions on your mind and it is also the most difficult to answer. First, understanding fee structures is important. The base management fee is the primary cost for management service and this is structured based on a per door rate. A lot of factors can impact pricing for Association Management Services. These factors can increase or lower the price and usually include:
Whether or not you implement a facilities management program
Number of meetings and whether they are day time or evening meetings
Number of units
The maintenance condition of the property
Whether you are involved in active litigation
How complicated your financial situation is
and how quickly can we get decisions on pending projects
With that being said, most of our clients who choose a facilities management program and are around 60 units will usually pay around $20-$25 per unit per month for our standard management services. This includes our full suite of services and expertise including management, facilities, and risk services. To discuss more specific pricing or obtain a formal quote click here .
Other costs you should consider besides management fee are salaries and wage expenses for on site staff such as maintenance, concierge, and management staff. Salaries, taxes, workers compensation, and benefits expenses must all be factored with creating payroll budgets for facilities with on site staff.
Other administrative costs such as postage and paper are charged at a cost plus pass through rate or, in some cases, a fixed rate
We take your financials incredibly seriously. They are the foundation of your future planning and great financials help you to make great decisions. So consider us your fractional CFO. As opposed to a typical property manager the CFO's job is to bring focused financial and risk expertise to help you gain traction on your financial goals. We work with you to create a long term vision then put in place a plan to get there. A typical property manager is generally more in tune with the day to day, reactive, and not usually a financial expert. In fact, this is where our name came from: we want to help you to RISE out of the daily muck and see the long term vision. We still fulfill all the standard functions your property manager does but we add the CFO role into this to provide long-term guidance and give you expert access all the time.
We provide financial expertise, planning, goal-setting, accountability and long term financial vision for your community. We play a role in evaluating risk and provide guidance on those important decisions. Every successful business has someone whose role is to do these things and your Association has the same needs as many private sector businesses. You most certainly need a CFO—running a condo or townhome owners association is very similar to running any other business. No business can function in the long term without a financial goal-oriented strategy, nor can it survive without an agreement among the leaders about values to the community and priorities. Establishing values and key goals is a key role and this alone can help your board meetings go from 3 hours to 1 hour while becoming 5 times more productive.
We operate using the proprietary Community Association Financial Strength Plans (CAFS Plan) which was created to be your step-by-step guide to help your association get financial traction and make real progress toward the goals we establish in the program. These marks are at 1, 5, 10, and 20-year marks.
Our goal is to use business intelligence to provide Boards with visibility on the true nature of their financial situation. Sometimes the most important numbers aren't the most talked about. In general, financials without historical context and goals aren't very helpful for planning and often tend to ignore financial risks such as long term deferred maintenance. This often takes the form of not knowing how much money you need in your association's reserve account, or when you will need it, or even putting off maintenance projects because you're concerned about the impact this will have on the cash reserve. This often leads to more severe maintenance issues later on.
The CAFS Plan is designed to provide great visibility on the numbers that matter most and show you how you're performing compared to your financial goals so you can make the best decisions possible when you need to. We provide you with an adaptive and intelligent forecast of the coming years so you can stay on course and a very prescriptive process using data from hundreds of community associations to implement dozens of cost-saving measures to help you be more efficient in every way.